Dr. Justina Mark is a veterinarian in Mamaroneck at Miller Clark Animal Hospital.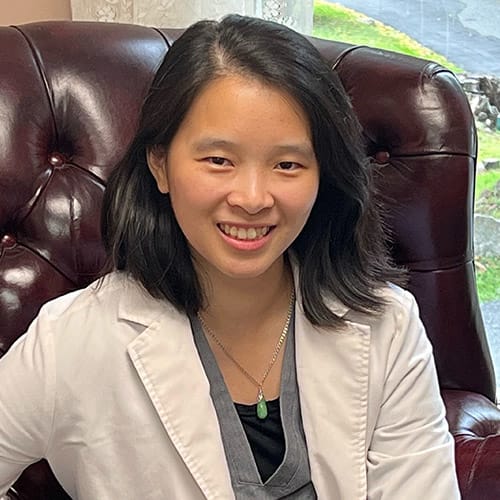 Dr. Justina Mark
Dr. Justina Mark grew up in Westchester, New York and has always had a passion for animals since she was young. She graduated from Stony Brook University with a Bachelor of Science degree in Biology and a minor in Marine Sciences. She continued to pursue her dream of becoming a veterinarian by moving to Grenada, where she attended St. George's University School of Veterinary Medicine. She then went on to complete her clinical training at the University of Georgia College of Veterinary Medicine. After graduating as a Doctor of Veterinary Medicine in 2022, Dr. Mark decided to come back to Westchester to be closer to her family and joined the team at Miller Clark Animal Hospital as a veterinarian.
Dr. Mark's special interests include clinical pathology and small animal internal medicine. Outside of veterinary medicine, Justina likes playing tennis, hiking, dancing, traveling, listening to K-Pop, and reading. She loves spending time with her family, friends, and her dog, Moka.