Dr. Arthur Klock is the medical director of Miller Clark Animal Hospital and is happy to welcome your pet and family to Miller Clark Animal Hospital.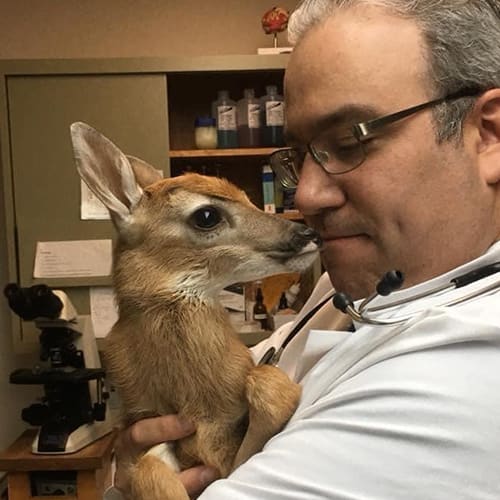 Dr. Klock
Dr. Klock joined the Miller Clark team in 2013. Dr.Klock studied at Ross University in St. Kitts, where he obtained his Veterinary Doctoral Degree in 2010 and completed his clinical year at the University of Florida in 2011. Recently Dr. Klock became the Medical Director at Miller Clark Animal Hospital.
We appreciate his talents with exotic's, pocket pets, rabbits, and squirrel rehabilitation. He has dedicated and loyal clients that travel from Long Island just to seek his medical opinion. We are proud to have him as our leader, supporting the needs of the clients as well as the staff. In his downtime, Dr. Klock enjoys spending his time with his wife and two sons. His hobby during the fall season includes building "Scary Halloween scenes for the community to enjoy!